Besøgende,
Tak fordi du besøger min hjemmeside ,
Thank you for visiting my website ,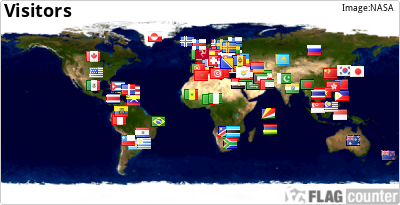 Radioamatør klubben OZ8JYL – OZ0W
er det samme som EDR Aalborg AFD. møde hver onsdag aften kl. 1900
Lyt til repeaternyt på 145.650 hver mandag kl. 19.00
Det er at være radioamatør er ikke kun radio, det er også elektronik og anden teknik.
Kom mød op. se mere på www.oz8jyl.dk

Radio amateur club OZ8JYL – OZ0W is the same as EDR Aalborg AFD. Meet every Wednesday evening at. 1900 Listen to repeater news on 145,650 every Monday at. 19:00 It's being a radio amateur is not just radio, it's also electronics and other technology. Come meet up. See more at www.oz8jyl.dk
 
JEG SNAKKER MED HELE VERDEN, CQ CQ CQ, OZ1KAI fra DANMARK,  I JOIN WITH THE WORLD, CQ CQ CQ, OZ1KAI FROM DENMARK,
Jeg er radioamatør, bruger computer hver dag,(samler, reparerer, opgraderer selv).      I am a radio amateur, using computer every day (collecting, repairing, upgrading myself).
Jeg er hjemmemenneske, nyder mit hus og min have, har anlagt en dejlig have med japansk inspireret stil med masser af vand og en sø med Koi-Karper.  
I am a homeowner, enjoying my house and my garden, has created a lovely garden with Japanese inspired style with lots of water and a lake with Koi-Karper.
Nyder også meget at køre ud i naturen på min motorcykel      . I also enjoy spending a lot of driving on nature on my motorcyc
Den største gave i livet er at kunne gøre en forskel for et andet menneske.
The greatest gift in life is to make a difference for another human being.
https://www.zip.dk/gaeste/bog.php3?id=39291.
Steven "Sebastian" Beesley
"Don't walk in front of me; I may not follow. Don't walk behind me; I may not lead. Just walk beside me and be my friend." ~ Albert Camus
"A real friend is one who walks in when the rest of the world walks out. " ~ Author: Anonymous
"A man's own good breeding is the best security against other people's ill manners." ~Lord Chesterfield
"He who sedulously attends, pointedly asks, calmly speaks, coolly answers and ceases when he has no more to say is in possession of some of the best requisites of man." ~ Johann Casper Lavater
"Reputation is what men and women think of us; character is what God and angels know of us." ~ Thomas Paine
"The only journey is the journey within." ~ Rainer Maria Rilke
"He that will not reflect is a ruined man." ~ Asian Proverb
"Try not to become a man of success but a man of value." ~ Albert Einstein
"When one door of happiness closes, another opens, but often we look so long at the closed door that we do not see the one that has been opened for us." ~ Helen Keller
"The future belongs to those who believe in the beauty of their dreams." ~ Eleanor Roosevelt
"Associate yourself with men of good quality if you esteem your own reputation; for 'tis better to be alone than in bad company." ~ George Washington
"If you judge people, you have no time to love them."~ Mother Teresa
"A mean spirited and self-centered person shall always be alone." ~ Steven Beesley